AFFORDABLE

PRICES

FRIENDLY

& TIDY

WORK

GUARANTEED

LATEST

TECHNOLOGY

​IS THE WOODEN FLOORING IN YOUR EAST LONDON HOME LOOKING A BIT THE WORSE FOR WEAR?
There's almost certainly some beautiful quality hardwood hidden under those layers of dirt and grime, just waiting to spring back to life. Help liberate your floor's inner beauty by getting in touch with East London's premier wood flooring experts.
What's in a name? Well, in this case - everything. The East London Floor Sanding team E13 are masters of wooden floor restoration and provide businesses and residents throughout East London with a friendly, fast and professional service. We have two decades of expertise in renovating and beautifying the wooden floors of the capital and use the latest cutting-edge, dust-free equipment to keep mess and inconvenience down to a minimum.
We also use a range of stains, seals and finishes that are environmentally friendly and that breathe new life into the dullest wooden flooring. The disruption to your household or business is kept to a minimum whilst we get the job done and bring your new floor shining through.
OUR PROVEN COMMITMENT
Don't just take our word for it. As well as having 20 years of experience at restoring wooden floors, at the East London Floor Sanding company E10 we're members of professional bodies that recognise our high level of commitment and service to our customers:
· The Federation of Small Businesses
· A Junckers Approved Maintenance Contractor
· The Guild of Master Craftsmen
· The National Wood Flooring Association
EVERY JOB ACCEPTED
We can help, whatever the size and complexity of the job you want doing. Whether it's a vintage parquet landing, a Regency ballroom, staircase or new wooden floor for a sitting room, we're sure to be able to help you. Our team of floor sanding experts in East London E15 can do everything from a simple sanding and polishing job for a front room to a complete restoration project. We'll even give you a free cleaning kit to help you look after your new floor.
Want to know more? Then simply browse the site or contact us direct to find out more about our wooden floor services in East London.
For Appealing Wooden Floors Call 020 3151 7579 Now
BEFORE & AFTER
East London Floor Sanding
Latest News, Recommended Articles & Tips
Do you need to have your floor professionally sanded?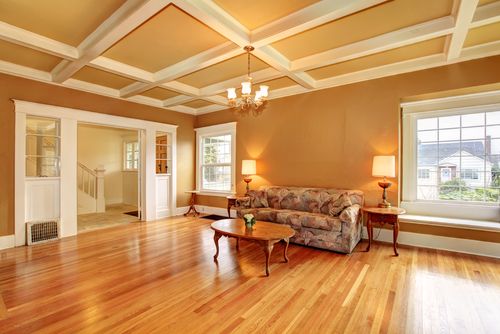 Anyone who owns a home with hardwood floors will know that keeping them well maintained can make a massive difference to how your house looks and feels. Wooden floors add warmth and cosiness to a space, but fail to keep them in good nick and they can soon look tired.
Whether it's parquet floor repair, sanding a wooden floor or just giving your floor the kind of lasting finish that will keep it looking good for years to come, it's usually a good idea to call in the professionals rather than try to do it yourself.
If your home is historic, an original wooden floor can be valuable as well as beautiful; characterful features can increase the value of your house if you ever decide to sell it - but older wooden floors must be treated with care. The process of restoring a wooden floor is a complex one with many steps, and missing steps could lead to a botched job.
It's also a messy process; the sanding stage of restoring a wooden floor, in particular, can be very dusty, and while experienced professionals will know how to keep things as clean, tidy and quick as possible, a DIY job could have you still tramping dust through the house three weeks after you started the project.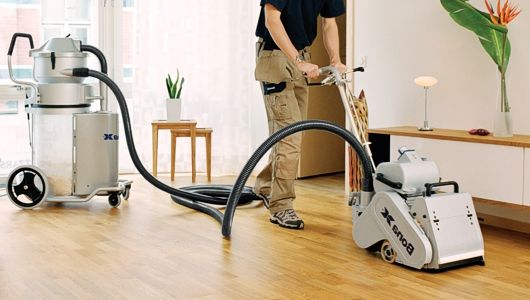 Mess isn't the only consequence of doing this dusty job yourself - it's also an area in which you need to ensure health and safet
y protocols are followed. With appropriate precautions and protective equipment, sanding is perfectly safe, but getting hold of that
equipment as an amateur could be costly and time-consuming, and the consequences of dust in the lungs can be deeply unpleasant.
It's far from impossible to do a good job of a DIY floor restoration - providing that you're able to take the time to do it well and pay attention to detail. For anyone on a tight timescale or without much DIY experience, getting in the professionals to take care of your wooden floor sanding could be a worthwhile investment and keep things easy and stress-free!